"Battle To The Beehive":
I was commissioned by Raphael Stone to create the visuals for a proof of concept pitch for a fighting game parody called "Battle To The Beehive", for the New Zealand General Election. This included mock up animations and art demonstrating how the game would work. 
After the idea was picked up by J. Walter Thompson Auckland and Vice NZ, I was then tasked to make the first initial "character art" for the final game of Bill English, which was to be used as the art style reference point by the advertising firms two in house illustrators as they completed the remaining roster of characters. 
Finally, I was given a few days to bring the character art they had produced more in line with the initial reference and bring it closer to a "production standard".
"Proof of Concept" for the game.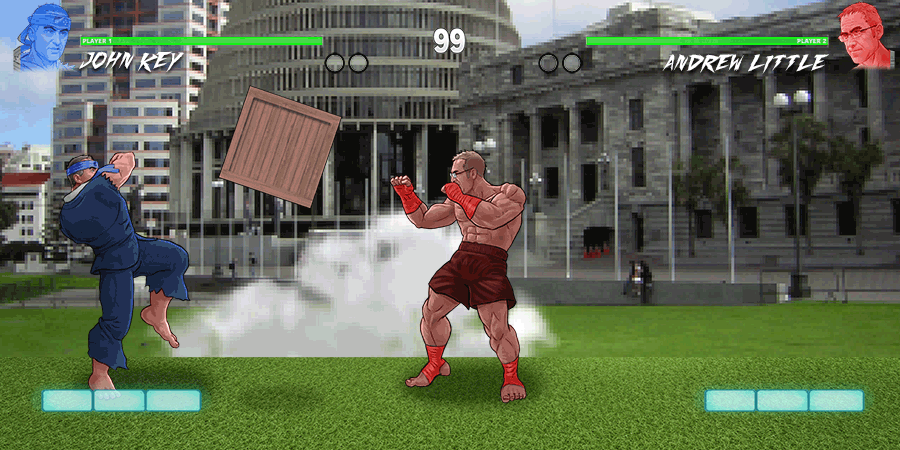 Final reference art and process of art completion.
Examples of Final Character Art: